TECH-NET Professional is an elite performance network where independent service facility members have a common goal of being world-class automotive service facilities. The TECH-NET Professional program provides superior customer service by combining high-quality Advance Auto Parts parts, skilled automotive technicians and innovative consumer marketing programs.
The TECH-NET Professional Mission Statement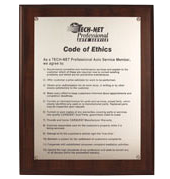 TECH-NET Professional is committed to serving you, our customer, with professional automotive repair at a reasonable cost with qualified technicians. We use quality Advance Auto Parts parts, guaranteed coast to coast. We stand on sound business principles and uphold high ethical standards. Our goal is to make your automotive repair experience friendly and successful.
Nothing but High Praise for this shop and all of their employees - Family business that provides exceptional service. Drove me home while they worked on my car the picked me up upon completion... Won't find that level of customer service at many privately owned repair facilities.. Customer Forever Boys!!!!!!!!!!
I had a pre-purchase inspection of a used car done at Pry Automotive in Butler. I was helped by Dominic and the service was amazing. My experience was one of honesty and straightforward communication. I live about an hour away and had scheduled this inspection to be done over the phone. Dominic had the vehicle come in as soon as he could, examined it, and called me afterward to give a comprehensive review of the issues and helped me figure out hypothetical costs for repair. This was my first time buying a used car and Dominic gave excellent advice beyond what was expected. I would highly recommend this location.
I heard about Pry from a new neighbor upon my recent move to the area. After having a new battery installed on my Jeep at a different shop, it failed inspection since the sensors had not completely reset, which I have learned is a common problem. I called Pry and explained my problem and John was as professional as you could ask for. He new my issue reassured me that it's a normal occurrence and I have set an appointment to have it repaired and inspected at Pry. I'll review after the work is done, but if the telephone call is representative of the way I'll be treated I believe I have found my local shop for all my car repairs and maintenance.